Check back here July 13 for my review of Devoted!
Now available Devoted (The Watcher's Trilogy #2) by Katherine Polillo
Chat with Katherine Polillo
Tuesday, July 9 at 8:00 pm eastern
Twitter #Devoted
Can love conqueror all?
Michelle has managed to survive high school against all odds, but now she finds herself floating adrift in "the real world". With two horsemen defeated, there are still two unaccounted for, and surely they are plotting her immediate demise. Michelle leaves her small New Jersey town behind to venture off west. Barely able to comprehend her role as humanity's savior she now has to grapple with some new roles and identities. With her Watcher, Gabriel, by her side she must again face the evils of Hell and attempt to keep her family safe. Will love conquer all or will till death do us part come too soon?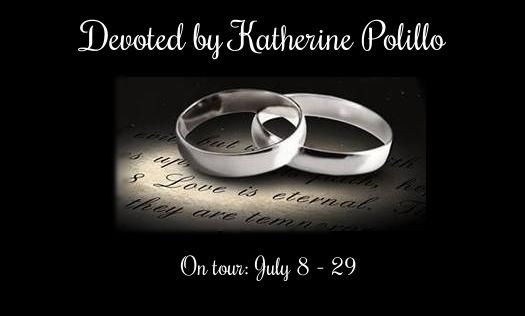 A GWR Publicity event paid for by Anchor Group Publishing. Giveaway is sponsored the author who responsible for delivery of prize pack. Flag for copyright